Designations:

ABR, MRP, RRS
Ellen O'Dell
Real Estate Professional
License #:

2003001925
Business Philosophy
Buying or Selling a home is not only the largest business transaction most of us will ever make it is also among the most important and memorable experience you will have in your life. My priority has always been to serve my clients and customers with integrity. The real estate market is ever changing and it can be challenging and overwhelming trying to decide who to trust and where to go for the answers you need. As an experienced Real Estate Agent, I make a commitment to each of my clients to guide them through the process of buying and selling with professionalism, dedication, and ethical business practices. My clients have my guarantee that I will excel in service and work hard to earn the privilege of becoming their Realtor of choice.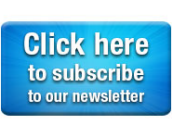 Education and Training
Hondros College, Real Estate
Columbus State Community College, Business Management
Real Estate agents in the State of Ohio are required to complete 30 hours of continuing education every three years. As a licensed Real Estate Agent I educate myself each year by taking training classes and real estate courses.  This sends a clear message to my peers, customers, clients and the public that I am a professional who is trained and committed to providing quality service.
Community Involvement
I am a volunteer for AUTISM SPEAKS. Autism Speaks is a non-profit organization dedicated to funding global biomedical research into causes, prevention, treatments, and a cure for autism; to raising public awareness about autism and its effects on individuals, families, and society; and to bringing hope to all who deal with the hardships of this disorder. Autism is estimated to occur in as many as 1 in every 68 births.
Our family has proudly participated in the annual Walk Now for Autism Speaks Columbus, OH walk benefiting AUTISM SPEAKS each year. We proudly serve as team captains of "Team Special Kay". Each year our team hits the pavement hoping and praying that each step brings us closer to solving the puzzle of autism. It's truly been a goal each year to grow our team and "fundraising efforts". We have held several special events ranging from a Charity Bachelor Auction to Volleyball Tournaments  and cookies sales with the  help of numerous and faithful volunteers in effort to raise money and awareness.  With no known cause or cure for autism, there's no stopping now!
I have also volunteered  with the  Community Outreach Committee and participate in community events as often as possible that raise awareness about Autism and provided information on resources and services available. Community Outreach also promotes upcoming events and fundraising efforts throughout the year.
If you would like more information about our Team and our events and fundraising efforts, please visit our facebook community page for past event highlights and information Autism Speaks Team Special Kay
Personal Background
I joined the Real Estate industry in 2003 bringing with me over 13 years of previous sales and marketing experience. I am a Real Estate enthusiast and enjoy working in this ever changing industry. I have learned so much along the way. I am blessed to have cultivated so many wonderful relationships with colleagues, business partners and clients, past and present. I believe that I possess a balanced combination of marketing know how, negotiation techniques and an understanding that communication is a two way street; one needs to be a good listener as well as someone who can explain and communicate effetively with customers and clients.
Also, an important variable in being the best professional that I have remained proactive and continually educate myself on current market trends, polices and procedures within the industry. Developing and strengthening my professional skills has always and will continue to be a top priority. I currently hold an ABR designation (Accredited Buyers Representation) as well as a Residential Relocation Specialist Certification and a MRP (Military Relocation Professional) Certification.  I have experienced great success in receiving a top producer ranking by being within the top 10% in sales and volume among my peers as well as earning sales recognition within the Columbus Board of Realtors and the Ohio Association of Realtors. I take pride in caring... I care about the Real Estate Industry... I care about being an ethical professional.... and I care about representing the best interest of my clients.
Areas of Expertise
Foreclosure Properties, HUD Homes, Investments Purchases, New Construction / New Home Purchases, Waterfront Property, Luxury Homes, Relocation, Short Sales, and Land Sales.
Affiliations
Columbus Board of Realtors (CBR); Ohio Association of Realtors (OAR); National Association of Realtors (NAR); Tri-County Area Realtors Association; Big Fish Networking; Autism Speaks; Christian Life Fellowship
Testimonials
Jennifer & Adam Cramer (client)
"Ellen was patient and helpful during every step of our very long, very involved home search. She made herself available when ever necessary and was very informative and helpful as we broadened our search area until we found the perfect home".  June 2015
Lee Parker (client)
"Ellen is extremely professional, gives good advice and secured an excellent price in our sale. We are also purchasing a home with Ellen's assistance.  We are very pleased with Ellen." - August 2014
Daffney Geyer (client)
"Fantastic on responding to the customer, and I have already referred her to two of my own customers. Thank you Ellen for making my process the best ever!" - March 2014
Alan Ernest (client)
"This was a long distance relationship, I live in Oklahoma and needed to sell a home in Ohio. I needed local eyes and ears to both help me with the sale and keep an eye on things. Ellen was exceptional at helping me understand the processes in Ohio, helping get the home ready for sale, keeping me informed, recommending contractors to remedy issues with the home, basically everything I needed. I would work with her again without question. The entire process was smooth and painless. I could not have asked for more!" - April 2014
Julie Robinson (client)
"Ellen was amazing through this entire process. We had not sold a house before, and she held our hand through every step and calmed our nerves when we had questions. We also purchased a home with Ellen's assistance, and she went above and beyond for us - made us feel like we were her only clients, when I know she has many others!  I can't say enough great things about Ellen and have already given her name to friends who are thinking of selling". - August 2014
Karl & Donna Amstutz (client)
Every aspect of Ellen's service was exemplary. She was always prompt in returning calls and answering questions. She is very professional and knowledgeable and is eager to please. Ellen made us feel that we were her only clients. Ellen is caring, respectful, hard working and dedicated to her profession. - September 2013
Cary & Lorie Bishop (client)
We have worked with many agents over the years and Ellen is the first one we have worked with that actually exceeded our expectations and the only one I would recommend. She really went above and beyond, always was quick to respond to inquiries, and most importantly to the house sold FAST! – July 2013
Kevin Wood (client) "Ellen was a tremendous help in assisting my wife and I in finding our first home. We must have looked at nearly 100 houses with her; being our first home we wanted to get a very broad view of the market. She was always punctual, honest, and available at any time of the day or night. She really went above and beyond in too many ways to possibly list here. You cannot go wrong working with Ellen. She treats you like family." January 30, 2011 Ryan Brooks, CFE  (client) "In 2008 Ellen helped me purchase a home. She went out of her way to help me find the home that was the right fit for me. I was quite overwhelmed with the entire process but Ellen walked me through each step and made it a stress free and enjoyable experience. She could not have been more personable, accommodating or helpful. I recently contacted Ellen as I am now in the market to purchase another new home. She remembered me and was excited to be working with me again. I know that I will always contact Ellen with any real estate needs that I may have and I strongly recommend her to anyone in the central ohio area." February 9, 2011
Awards And Designations
Designations
ABR = Accredited Buyers Representative 2008
RRS = Residential Relocation Specialist 2007
MRP = Military Relocation Professional Certification 2015
Awards / Recognition
Columbus Realtors 25 Million Dollar Club, 2017
Columbus Realtors 10 Million Dollar Club, 2016
Columbus Realtors One Million Dollar Club, 2014
The Quality Choice Award - Coldwell Banker King Thompson 2012, 2013
Truly Remarkable Service Award - Coldwell Banker King Thompson 2014, 2015, 2016
International Diamond Society - Coldwell Banker King Thompson 2012, 2013, 2014, 2015
President's Council - Coldwell Banker King Thompson 2012, 2013
Leaders Award, 2013
Top Closing Sales Associate - Southeast Regional Office (CBKT) 2014
Coldwell Banker King Thompson "Leaders Award" (Top 10%) 2014
ReMax 2010-Executive Club
ReMax 2009-Executive Club
OAR Award of Achievement 2005,2006,2007 HER Sales Award, Brass, Bronze & Silver, 2005,2006 HER Sales Award, Brass & Bronze 2004,2007
Sold
Listings
Pickerington, OH
beds
baths
Lithopolis, OH
beds
baths
Pickerington, OH
beds
baths
Coldwell Banker Realty
176 Clint Dr
Pickerington, OH
43147